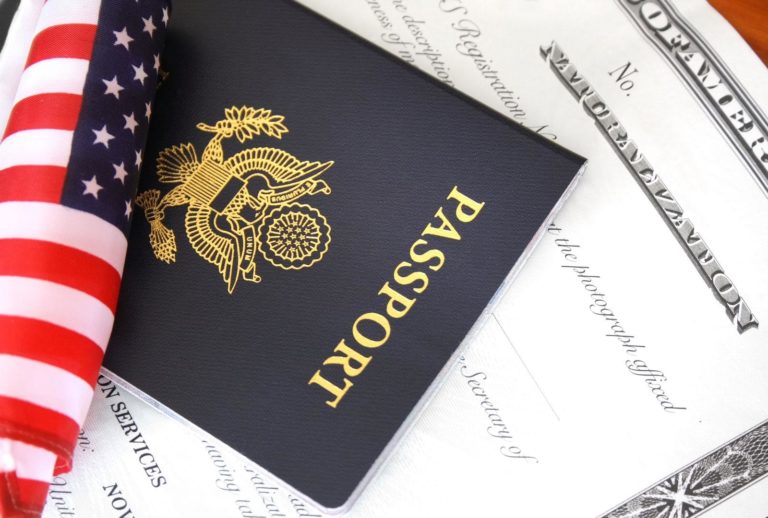 The United States Citizenship and Immigration Service ("USCIS") has proposed a new rule which would allow foreign entrepreneurs to apply for permission to enter and remain in the United States for an initial two year period to "oversee and grow his or her start-up entity in the United States." If approved for the initial two year period, the foreign entrepreneur may apply for an extension of an additional three years for a total of five years maximum stay in the United States to guide and direct their start-up enterprise. This represents a new option for foreign entrepreneurs to consider, when other, more attractive options are not available.
WHAT IS PAROLE?
Without delving into the minutia, parole is a mechanism used to allow an alien (a person who is not a US citizen) to enter and stay in the United States on a temporary basis without being formally admitted. And without formal admission, there is no non-immigrant (e.g., H-1b, L-1, E-2, etc.) or immigrant status (Lawful Permanent Resident) nor the ability to change status from a parolee to non-immigrant or immigrant status, without leaving the US and applying while abroad. This is a detail that should be kept in mind for foreign entrepreneurs as they consider the new parole option.
HOW DOES IT WORK?
There are a number of requirements for obtaining approval of the entrepreneur's parole.
There must be a start-up U.S. entity, which the proposed rules define as an entity formed within 3 years of the date of filing of the application for parole. So the start-up entity does not have to be brand new.

The applicant/entrepreneur must show substantial ownership in the entity (at least 15% ownership for the initial application and then a reduced minimum of 10% at the time of the extension application).

The applicant/entrepreneur must have an active and central role in the entity's operations (she/he can't just be an investor).

The applicant/entrepreneur must show she/he would substantially further the entity's ability to engage in R&D or otherwise conduct and grow its business in the US.

The entity must show significant potential for rapid growth and job creation and this can be done by one of the following:

Receipt of significant financing from U.S. investors with established records of successful investments (initially $345,000 min. and $500,000 for extension), or

Significant awards or grants from certain Federal, State or local government entities ($100,000 min.), or

If the entity receives some funding but less than the minimum amount of funding from either private investors or governmental entities, they can still satisfy the requirement by showing compelling evidence of the entity's significant potential for rapid growth and job creation.
Remember that the purpose of the new parole category is to facilitate the applicant's ability to oversee and grow the start-up entity and benefit the US by allowing those with the most promise of rapid growth and job creation and the requirements are geared towards assuring that the goal is met by approving only those applicants who can concretely demonstrate such promise.
Some additional details of interest to note include:
The parolee's spouse may apply for work authorization.

The cessation of operations of the entity will lead to revocation of parole.

Any given US start-up entity may have a maximum of 3 entrepreneur parolees.
ONE OF A NUMBER OF OPTIONS TO BE CONSIDERED
Some other options to consider include the E-2 investor classification which has the advantage of indefinite renewals, and which does not require proof of funding from proven private investors or governmental entities. The E-2's disadvantages relative to the entrepreneur's parole include the existence of a reciprocal treaty between the US and the foreign entrepreneur's home country and a minimum 50% ownership in the enterprise by the foreign entrepreneur.
Another option is the EB-5 immigrant classification. The advantage is a direct path to lawful permanent resident status through a minimum investment of $500,000 or $1,000,000 in a new enterprise which creates a minimum of 10 new jobs for US citizen or lawful permanent resident workers, or which invests in an existing failing business and saves 10 jobs for US citizen or lawful permanent resident workers. However, the timeline for approval prior to entry and prior to work authorization in the United States can be prohibitively long for someone seeking to direct a start-up company in the US.
It's exciting to see another option to promote entrepreneurship in the United States and to provide qualified applicants another option that will allow them to start and develop their new business in the United States. Our firm stands ready to assist you with a comprehensive review and a sound strategy.
Richard Jung is a partner with Duggins Wren Mann & Romero, LLP, located in Austin, TX. Richard focuses his practice on employer immigration matters and ancillary corporate matters. Please contact him at Rjung@dwmrlaw.com or 512-744-9300.